The Tax Prep Industry Sucks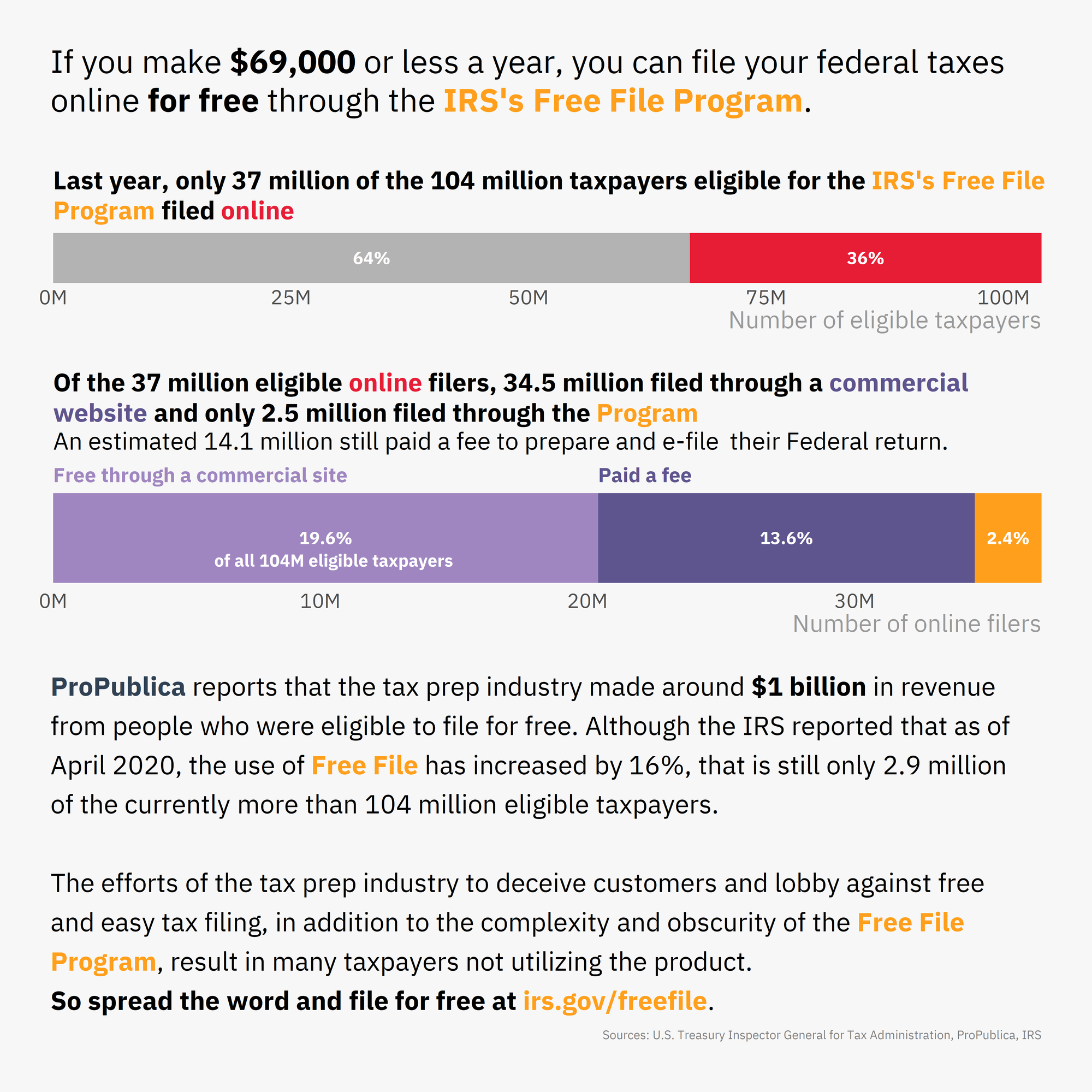 Many of those who need the money the most are paying a fee for a service they could have gotten for free. If you make more than $69,000, there is also the option to use their Free Fillable Forms.
Use the Free File Online Lookup Tool to find free federal and free state return options.
This graphic was inspired by Hasan Minhaj's Patriot Act episode Why Doing Taxes Is So Hard. I highly recommend you check it out for a great introduction to these issues presented in an entertaining way! He and his team also created the more appealing website, TurboTax Sucks Ass, where you can also find the Free File links, as well as the Tax Avoidance Hall of Fame that showcases major companies who paid no federal income taxes in 2018 (and even received a refund from the IRS). And if you haven't already, check out all of the other Patriot Act episodes.
Sources & how to learn more
Check out ProPublica's series The TurboTax Trap. Source for the graphic: TurboTax and Others Charged at Least 14 Million Americans for Tax Prep That Should Have Been Free, Audit Finds
The U.S. Treasury Inspector General for Tax Administration (TIGTA)'s 02/03/2020 Audit Report: Complexity and Insufficient Oversight of the Free File Program Result in Low Taxpayer Participation
IRS: Free File use soars; taxpayers still have time to do their taxes for free
The IRS Data Book 2019, published in June 2020.